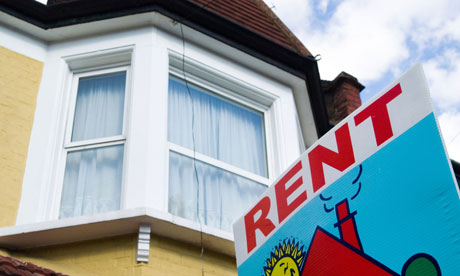 We recently had a series on
how to move out of one's childhood home
. We discussed the basic concerns you would have as a someone who is now on their own.
Now, we'll discuss the main areas that most young, single professionals could deal with.
Landlords.
When you rent, don't just consider the nice look of your place. Also size up your prospective landlord's character traits and see if this is someone you would be comfortable dealing with, month in and month out, for at least three months and even up to years. Choose a landlord who has a degree of being understanding. There will be days when your salary may get delayed, or budget would be tight. Choose a landlord who will be kind enough to give you extensions on your rent deadline.
It may be tough to find kind landlords, but with prayer and divine favor, you'll bump into a few.
Bills.
So as to avoid paying your bills late, you could enroll some bills on automated debit via your bank or your credit card. For rent, some landlords require post-dated checks. You could supply the checking account with rent worth three months if you could afford it, that way, you'd avoid inconvenient situations with your landlord.
Chores And Laundry.
As a working gal (or guy), you'd probably be putting in 10 to 12-hour days at work. So when do you clean your room?
A great personal system to use would be CAYGO: Clean As You Go. As soon as you're done eating, wash the dishes. As soon as you're done using something, put it back in its place. Practices like these keep the chores light on you.
If you're the harried, harassed young professional who barely has time for herself, let alone time to work on chores, maybe it would be a better idea to schedule certain chores for certain dates in a month.
You could have it like this: Week 1
-- Dusting the appliances, especially ventilation-related machines like the electric fan or the airconditioning.
Week 2
-- Cleaning the bathroom.
Week 3
-- Scrubbing the kitchen.
Week 4
-- General cleaning/sweeping everything you don't sweep on a daily or weekly basis.
You don't have to load up and be obsessive-compulsive with cleaning your room or pad. You don't need to clean the whole place every week, much less, everyday. Just maintain the order and cleanliness of the things you use on a daily basis, like the dishes, your living/lounging area, and you should be fine.
And if you're really wimping-out on chores, you could have a cleaning lady come in every week.
As a young professional, your priorities would most likely lie in your career. That's why you should approach chores with a certain wisdom in scheduling and arranging.
These are the issues that an independent-living young professional would be facing. Be on top of these, make wise choices and create strategies that will make your life easy, and you'll be able to keep stress at bay and focus on where your energies need to be spent most.